How ICT was enabled in Local Languages
by Ms Aruni Goonetillekea
Download
Numerations in Sinhala Language
by Mr Harsha Wijayawardhana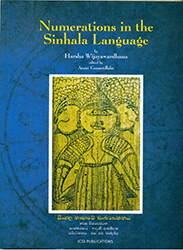 Download
Recent Developments in Local Language Computing in Sri Lanka
Prof Gihan Dias
Ms Aruni Goonetilleke
2009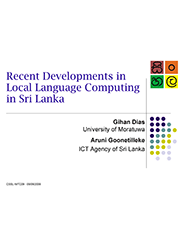 Download Slides
Download Document
What is UNICODE
Dr Ruvan Weerasinghe
March 2004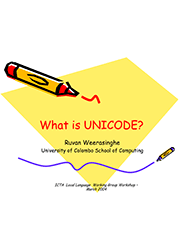 Download
A Sinhala Writing System: a Guide to Transliteration
James W. Gair
W.S. Karunatillake (Karunatilaka)
1976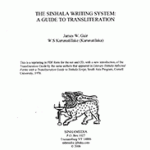 Download
Guide to creating Sinhala and Tamil Unicode fonts
by Mr Harsha Wijayawardhana
Ms Aruni Goonetilleke

Output of the training on developing Unicode compliant fonts, held in 2009.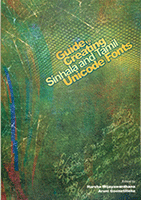 Download
Bhashitha Creative Commons license
Font Levels
From the Standard SLS 1134
Download

Presentation on the Unicode standard
Presentation by Mr. Muthu Nedumaran, at ICTA in 2004, on the Unicode standard
Download

Open Type Fonts
by Mr Harsha Wijayawardhana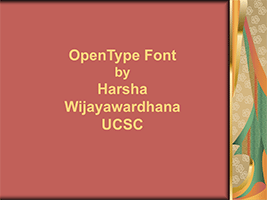 Download
ICTA Font workshop on Unicode publishing fonts
Output of the ICTA workshop on Unicode publishhing for Sinhala & Tamil held in 2015.
Development of Standards for Sinhala Computing
Pro‍f Gihan Dias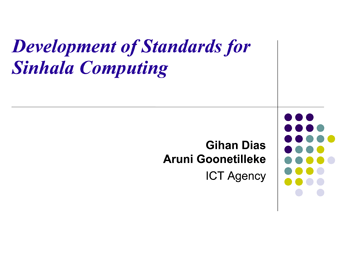 Download

Development of Sinhala Fonts in Sri Lanka
Prof Gihan Dias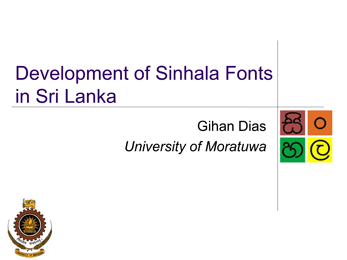 Download

Some Salient Features of The Sinhala Alphabet
Prof. J.B. Disanayaka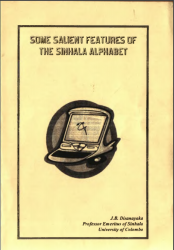 Improving the accuracy of the output of Sinhala OCR by using a dictionary
Ms Dineesha N Ediriweera
Dissertation submitted in partial fulfillment of the requirements for the degree Master of Science.
University of Moratuwa
How to Make a Font
Ms Dineesha Ediriweera